Ashwood Glen Private School Supports The Angel Project
One of our families from Ashwood Glen's parent community has recently reached out for support for their charity, The Angel Project. The Angel Project works to support patients and hospitals by providing equipment and many basic necessity items for patients to make them feel thought of and cared for.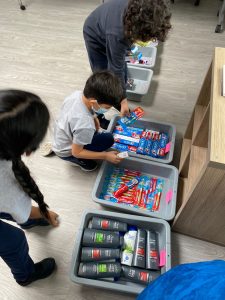 At present, the charity's goal is to collect 350 hygiene kits, such as shampoo and soap and other simple comforts, for patients in complex or palliative care at the Joseph Brant Hospital by Christmas. We are thrilled to participate in this project as it aligns well with our mission and philosophy. At the beginning of the year, we set a goal for Ashwood Glen to collect 100 kits that include hygiene items, and we are so proud and happy to say that we have surpassed our goal by collecting 134 kits!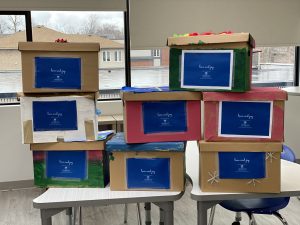 Our students across the school will be participating in this project by engaging in arts and crafts and supporting the charity's goal. Our Junior and Middle school students will be using their 'Leadership , Mentor, & Service (LMS)' classes to spearhead and follow through on this community project. They will also be making handmade personalized Christmas cards from our Ashwood Glen Community to let patients know they are not alone. 
To learn more about the Angel project, please visit https://www.theangelproject.ca/about-us.